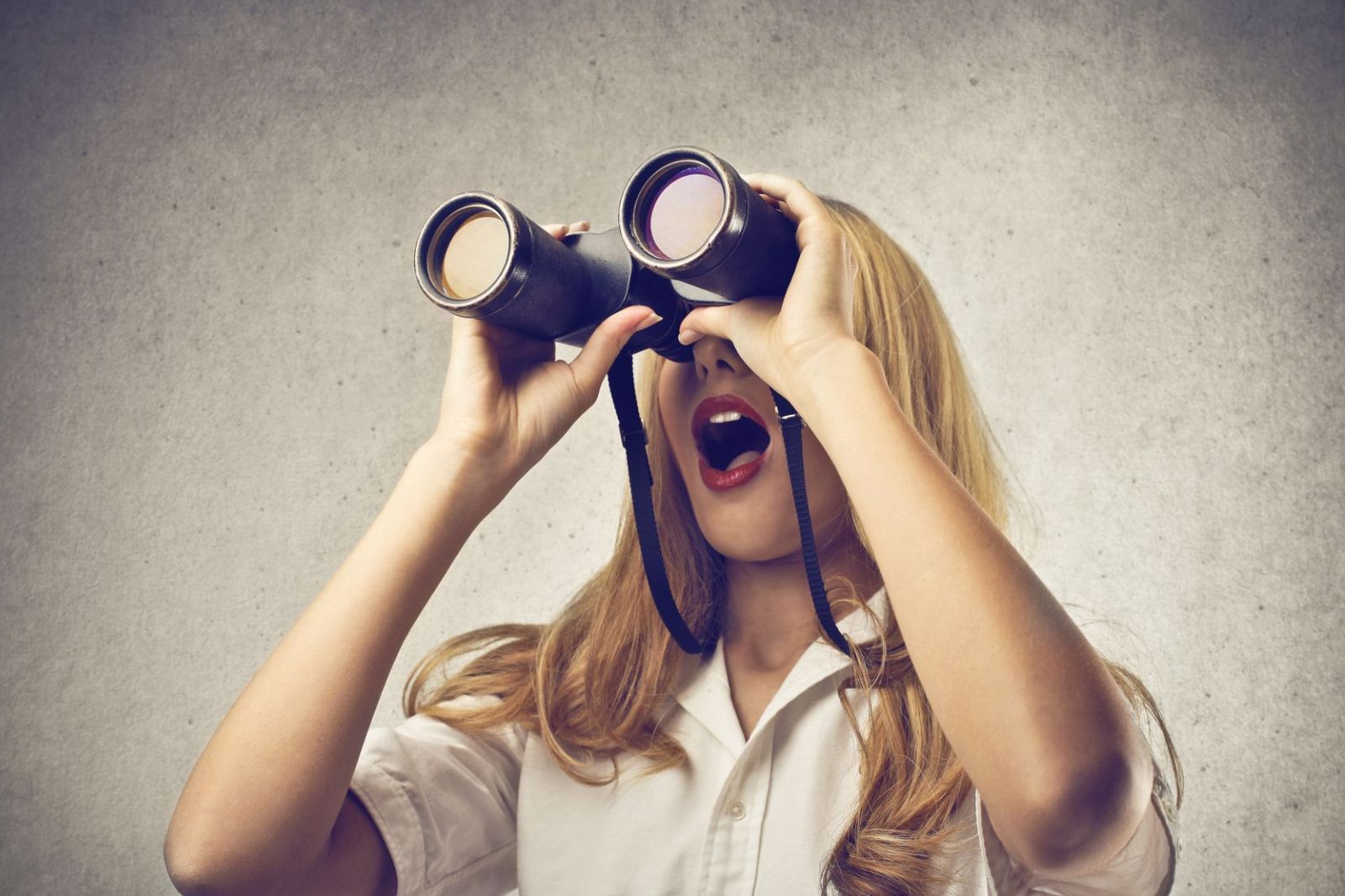 7 surprising things you might not think of sharing with your PR firm
Don't panic. This article does not suggest sharing "dirty laundry" with your PR representatives. But you might be surprised by some of the information you should provide to help achieve maximum value from your communications campaign.
In reviewing these suggestions, bear in mind that trust is an essential element in a client-agency relationship. As we stressed in an earlier blog post "A Portrait of a Good Client," your PR firm is only as helpful as you allow it to be.  You must let them in, treat them as a true member of your team, and keep them abreast of all company developments – even when you think the details aren't relevant to your PR.  This will enable your communications partner to provide counsel early-on so that your PR is as newsworthy and strategically strong as possible.  After all, you've hired a firm because they bring a needed expertise to your company.  Why shouldn't you leverage this to the greatest extent?
Here's a list of seven things you should share with your PR firm to help them excel at achieving your communications goals:
1.  Confidential Information
The sooner you inform your PR firm about confidential company news, the better.  We cannot tell you how many times clients have waited until the 11th hour to share essential news, making it very difficult to provide a strong PR strategy.  This is often the most constraining issue agencies face when establishing an effective partnership with a client. Remember: we are the experts, and we work really hard to do our job well. If you succeed, we succeed!
2. What you do with your free time
Personal anecdotes can be great fodder for story pitches and content. Show the human interest side of your executives, which allows your communications team to expand its media outreach opportunities. How else would we know that Warren Buffet, one of the richest people in the world, plays a mean ukulele; or that Sir Richard Branson of Virgin Group likes to travel in the most extreme ways, breaking world records; or that yoga is becoming more and more popular among business leaders?
3.  Entertaining customer stories
Your team's likely had at least a few truly notable customer service experiences that demonstrate a commitment to going above-and-beyond. These are real-life stories from people who work with real-life customers, so why not share them with your real-life target audiences? Positive and unique stories stemming from your team's interaction with customers exemplify your company's superior customer service and help you to stand out.
Take our client Lufthansa, for example. During a layover, a young traveler left behind his teddy bear in a Lufthansa lounge. The Lufthansa team took great care of the cuddly companion, creating and photographing lounge-based adventures the bear could "share" with his Best Friend when they reconnected on his return flight. Check out the photos and "letter" from Teddy to his friend.
Dear Best Friend,
I know we got separated before you boarded your plane, but don't worry about me! My vacation at Lufthansa has been very exciting. At first I was sad because I wasn't with you but everyone here is so nice. As you see in the pictures, I did a lot of fantastic things right here at the airport. But now, I could not be happier we are together again and on our way home!
Your Teddy
4.  What keeps you up at night?
While PR firms are not management consultants who can fix your business problems, their expertise plays a critical role in helping to manage external perceptions. If you bring the agency into the loop early-on, giving them sufficient time to prepare a crisis communications plan that enables timely and coordinated responses if the negative news go public, they can do a lot more to protect your reputation. Keep in mind that effective agency-client relationships are always strong partnerships, so we encourage you to treat your PR agency as a true extension of your team.
5.  Innovative office developments
While most clients readily share information about product or customer service innovations, they do not always realize the PR potential of their "internal" innovations, be it the use of technology in the workplace, creative office décor and/or employee programs.  Perhaps you have an interesting flex-time policy, or are using employee-enterprise social networking to increase productivity, such as our WhenToManage client's new Flow App for restaurants and specialty retailers. The media and social communities love stories about interesting places to work, and in publicizing this information, you increase enthusiasm for your brand.
Just take a look at Seamless, where the conference rooms are controlled by touchscreen devices, or at this big digital screen from Bloomberg with messages running across it. Also check out Spotify's large installation of height-adjustable desks in New York, as well as the unique lunch area from Yipit that features park-style lunch tables where the staff can enjoy meals together on a floor of grass.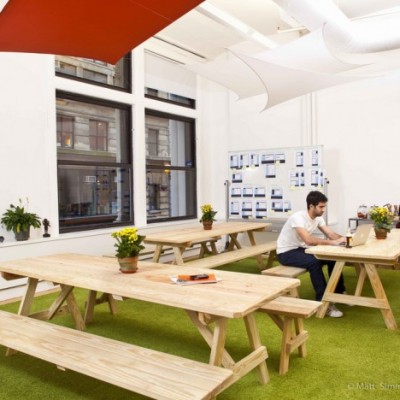 6.  Images of your team at work and play
Nowadays, companies are leaning more and more towards visual communications when engaging with customers. Although classic PR practices, such as media relations, press releases and press events, should not be disregarded, audiences respond positively to visual communication. Multimedia not only delivers a message about the essence of your brand, it also captures your audience's attention.
So capture and share with your agency images that depict various aspects of your company. This is another way to humanize your team.  Of course there is still a need for standard business images, such as logos, infographics, and executive head-shots. But take it further with a behind-the-scenes look at your production facility, day-to-day happenings in the office and even company gatherings or candid employee pictures – your PR firm will surely know how to use such visuals.
7.  How your company or individual employees give back to the community
Beyond "paying it forward," there is value in getting involved in the community from a business perspective. Community service projects, donations to fundraisers and event sponsorships can boost business, so your PR firm needs to know about these activities.  There are numerous studies showing that consumers respond very favorably to companies that give back to the community so don't be shy, even if you're only participating in small or highly localized "social good" initiatives.
Now we'd like to hear from you. Businesses, have you realized PR benefits by sharing interesting and unexpected information with a PR agency. And agencies — what are some of the creative opportunities you've used to maximize a client's PR results?