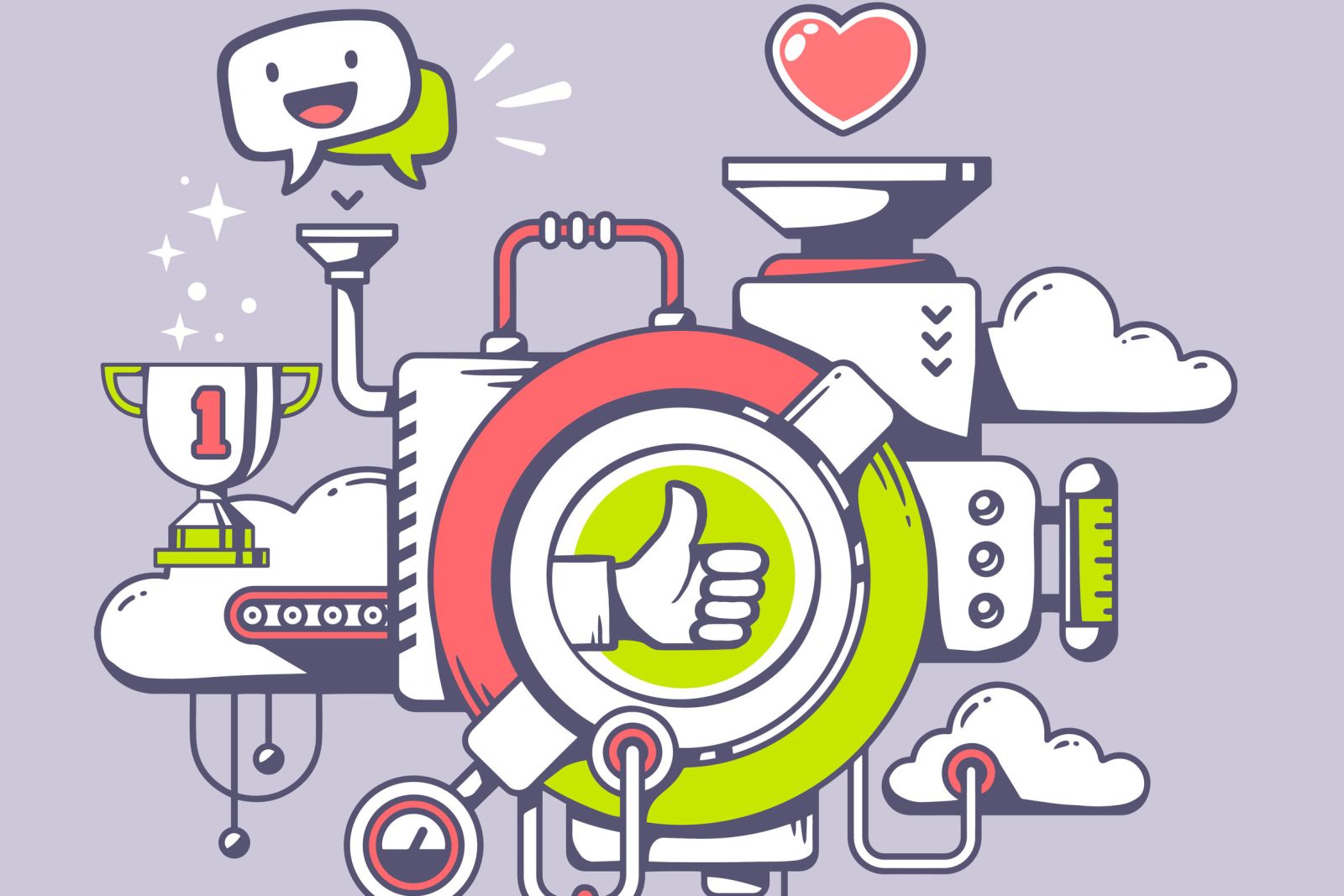 How your company can be a social media machine
Say your company has 100 employees.  How many brand ambassadors does that give you?  If you thought 100, think again.  According to the Pew Research Center, nearly 75% of your employees who are online are also on social media.  So, based on this, if the people who work at your company tap into their own networks of friends, followers and tweeps, you potentially have thousands of more "voices" at your disposal.
At some companies we're finding that the gatekeepers – typically the management team or lawyers – are confused or uncertain about how to manage this "social media machine."  While businesses themselves have fully embraced social media to promote their goods and services, even in more cautious sectors such as healthcare and financial services, some are very hesitant about utilizing their employees as part of their marketing communications strategy.
In our experience, it is beneficial to give employees the green light to post to their own networks about their company, team and products, so long as they understand the brand's essence, messages and goals.  In fact, empowering your employees to share information in their own voices results in individualization that is authentic and often very effective at connecting with a broader audience.  This nicely complements the "more official" social media marketing executed by your company or brand.
With this said, it's best to put some social media policies in place to provide employees with guidance, such as:
Instructions on avoiding inappropriate content – Remind your employees what they shouldn't be saying online when representing your company. No foul language, inappropriate images or complaining about the company. And of course badmouthing customers or the competition is also out of the question
Rules preventing abuse – Explain the importance of protecting confidential and proprietary information. You wouldn't want them to share sales and profit figures that haven't been published yet, for example.
Guidelines on what employees should talk about – In addition to providing information about the company's branding and vision, which should be included as part of any good internal communications effort regardless, on a weekly or monthly basis, offer examples of the subjects you'd like your team to discuss, such as new products, employee celebrations and milestones, or interesting industry facts. If you'd like, you could create an editorial calendar to formalize this a bit.  The goal is to help family, friends and business acquaintances get to know the employee's workplace.  To humanize it.  And in so doing, they can also promote the business.
Once your company guidelines are in place and posted so that they're readily available to all employees, it's time to have fun. Here are some ideas for getting the social media machine up and running:
Provide an arsenal of images employees can pull from – Visual content is very important in your social media strategy, but you can't expect your employees to create the content themselves. Create a compelling "gallery" they can tap into.
Offer incentives – Sometimes, competition may be the best strategy to encourage your employees to become your brand's online ambassadors. Host monthly contests that offer a prize to the employee who gets the most retweets or for the one who used your company hashtag most creatively.
Conduct surveys – Your employees' networks can be great resources for testing a new idea. Create brief surveys employees can post to their social platforms asking for feedback on a product.  In addition to gathering some important customer information, you'll help employees feel useful and appreciated.
 Tie-in with community-focused events or charities – Your employees are part of the community, so it's important for your brand to be right there beside them. Encourage the team to suggest charity events that your company can get involved with, offer them the chance to represent your business in different competitions, and make sure they share it with the world via their social platforms.
Keep this in mind: LinkedIn, Facebook, blogs or Instagram are ideal instruments to brag about all the reasons your team loves working for your company.  Don't underestimate the power of happy employees sharing their energy and excitement, and put your brand "voices" to work.