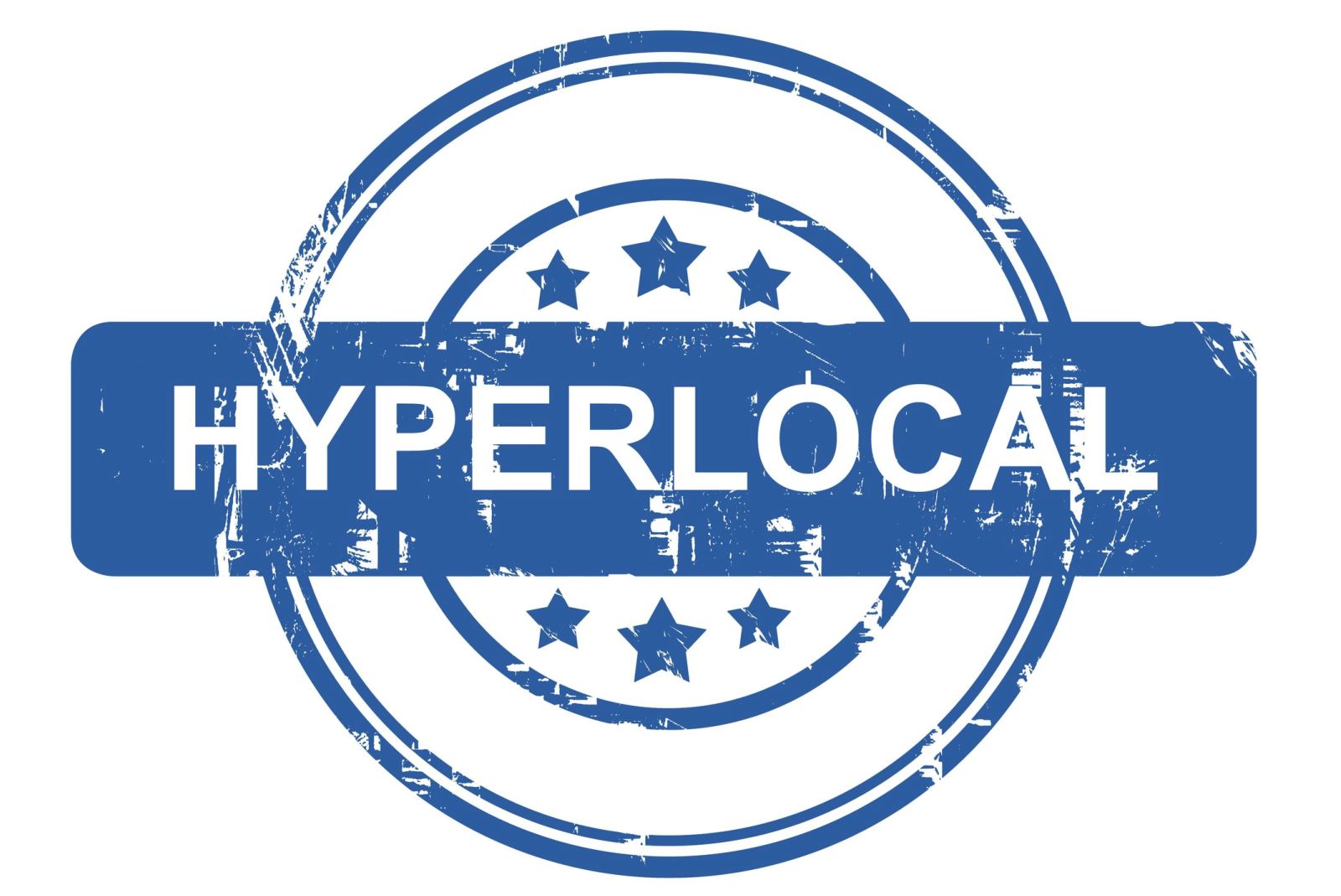 With hyperlocal PR, no business is too small to be noticed!
Remember when the "Yellow Pages" were a must have to find a local business?  Or how the daily paper and 6 o'clock news were your primary source for information? Not too long ago marketers relied on print, broadcast and direct mail to get customers' attention. One-on-one communication between the brand and consumer was the role of the store clerk.  And if you were dissatisfied, you just stopped patronizing that business.
Social media certainly changed that in recent years.  But the increasing prominence of hyperlocal media has taken things to a whole new level.  Sure, a customer practically has the power to create or destroy local brands using hyperlocal communication (so keep your rep in mind).  But these localized mediums are also a great tool for businesses to tailor their communication to specific consumers.
There's Patch.com and the like, social media platforms and local directories such as Yelp and Manta, as well as local bloggers who easily become influencers who write about every possible topic. What local business manager isn't ecstatic when his brand credibility is significantly improved by a local ambassador posting comments and images about his business?
One thing is clear – hyperlocal PR brings new opportunities to build brand identities, reach geo-targeted audiences and market products, and it has as much success as national PR. Here are five tips for your next hyperlocal PR strategy:
Forget about the numbers – When you're running a local business, 200 locals customers are likely more important to your success than 2000 people spread throughout the country. Keep in mind that you need to reach the right, relevant audience, and underestimating the power of highly focused outlets would be a great mistake.
Influencers make the world go round – Like we mentioned earlier, engaging your local influencers is vital when it comes to hyperlocal PR. You can reach them on social networks, asking them to share opinions about your services/products. Focus on reporters and editors of local print media, community-focused bloggers, and even customers who comment frequently on social media.
Tell your story – Often times, businesses forget the human side of their brand, and that's a big mistake when it comes to local audiences. Customers want to read stories about employees, families, community projects, charity events or special local celebrations.  Social media is a great choice to share these stories.
Locate your business – How many times have you found yourself choosing a restaurant, hotel or car-wash based on their location position and word of mouth? When clients find a reliable vendor in their area, they have the tendency to promote that business by recommending it to their family and friends. So make it easier for them to do it – use geo-targeted and mapping apps like Foursquare and Google, "pin" your story to an exact location, and give you clients the option to "check-in" when they come by.
Be a resource for your community – Most of your customers are already using digital tools to keep up with local events, breaking news, weather and traffic.  So be a part of the conversations about your area. Next time you're posting on Facebook or Twitter, don't focus only on general posts and funny pictures, be a resource for your local customers, offer them relevant content, and they will surely remember you next time.